Lab Small Spray Dryer With Filter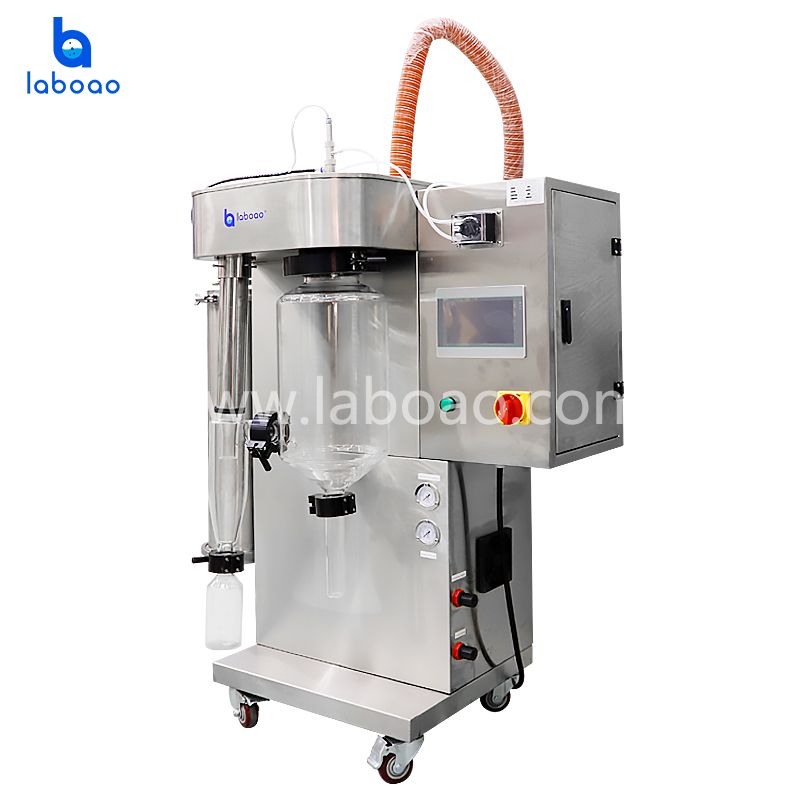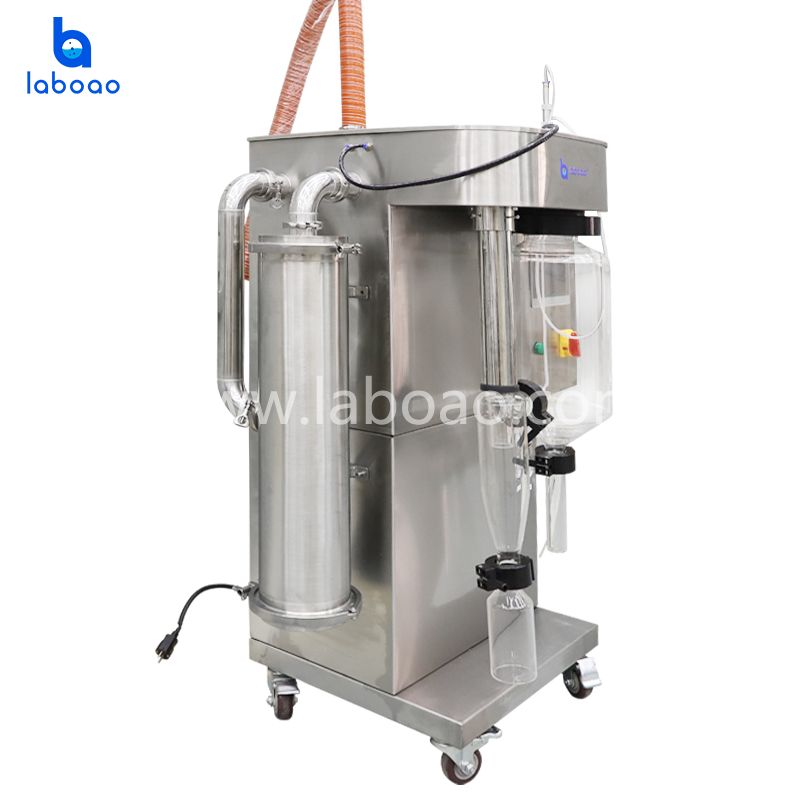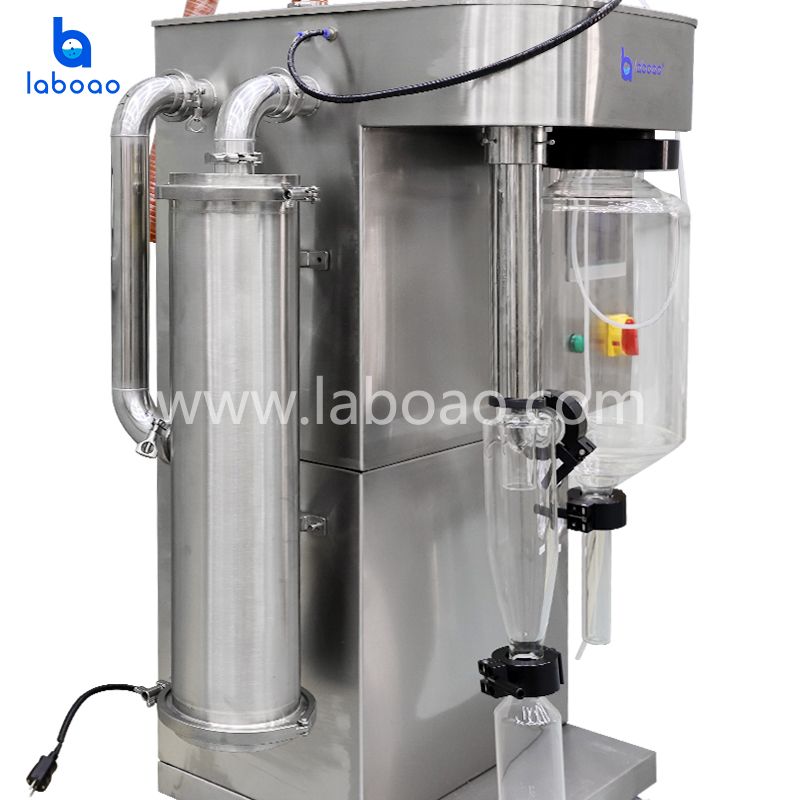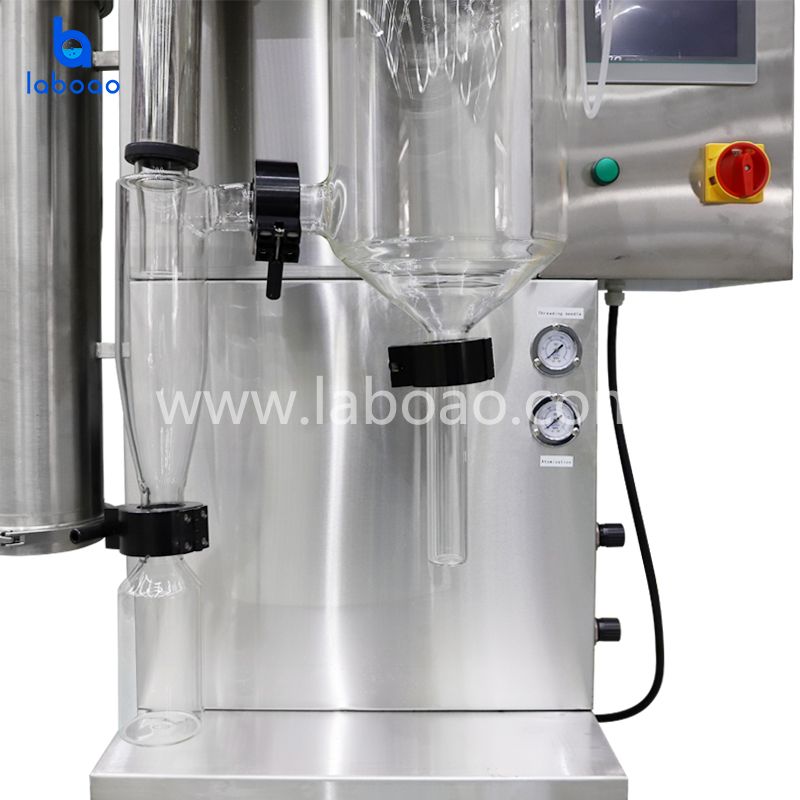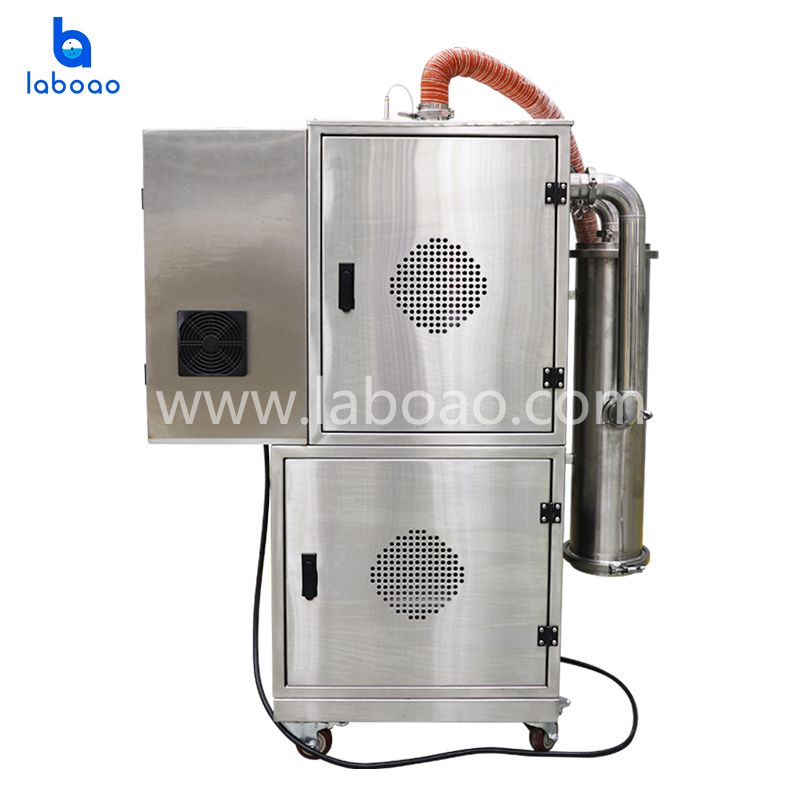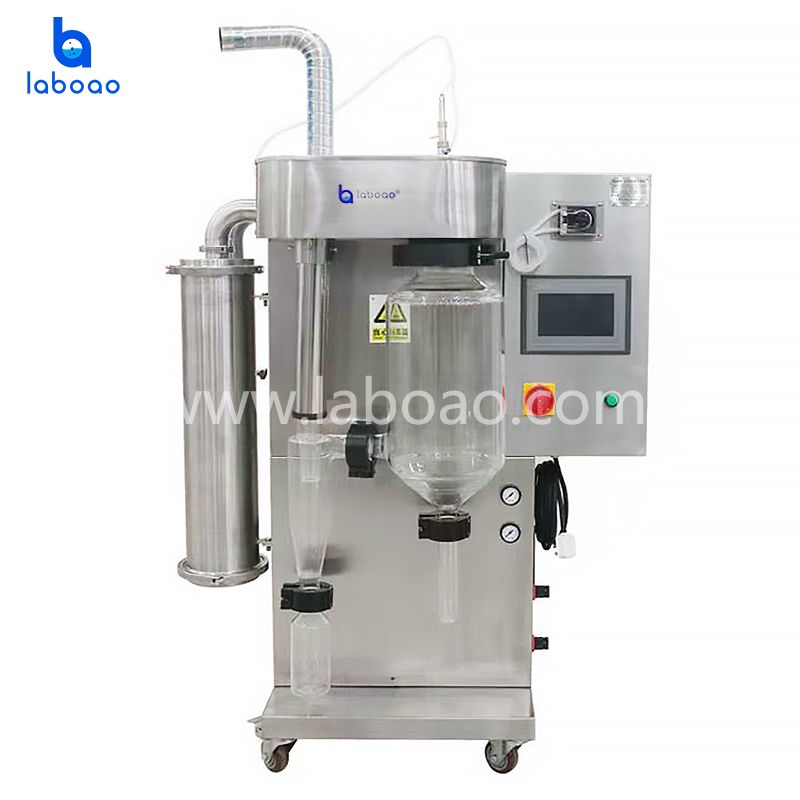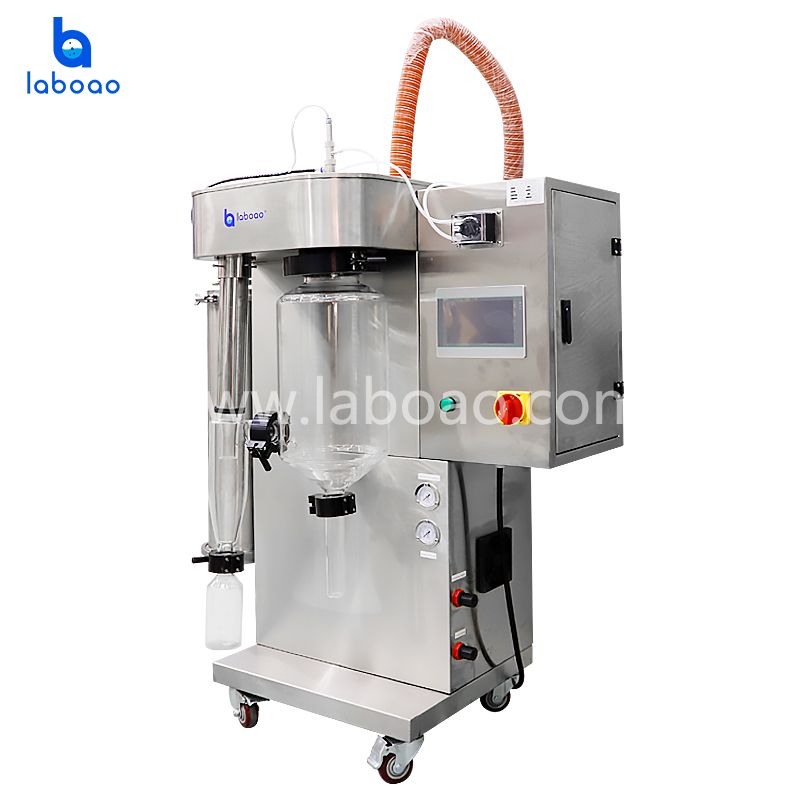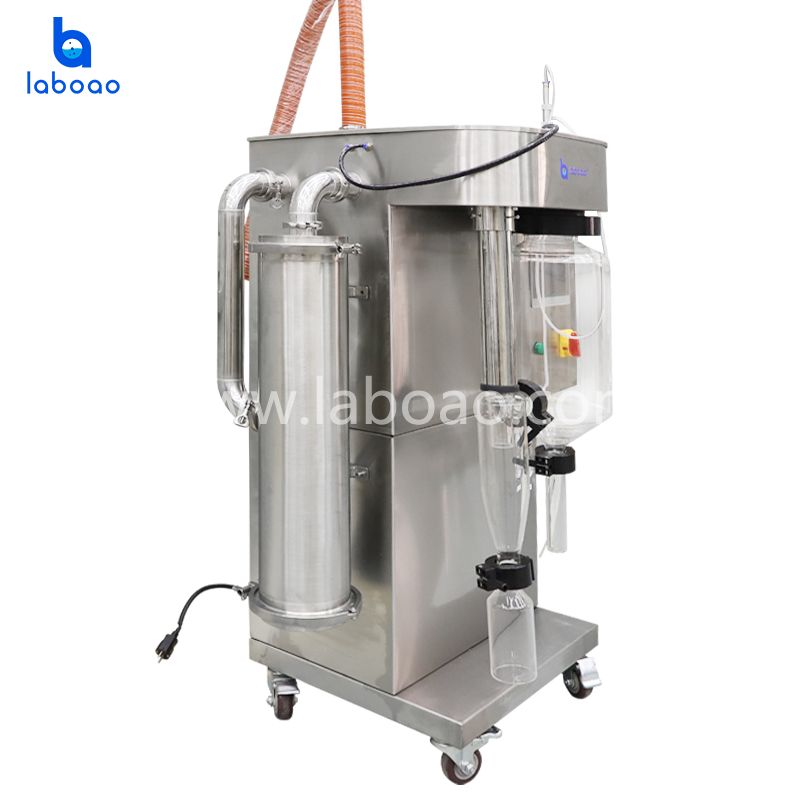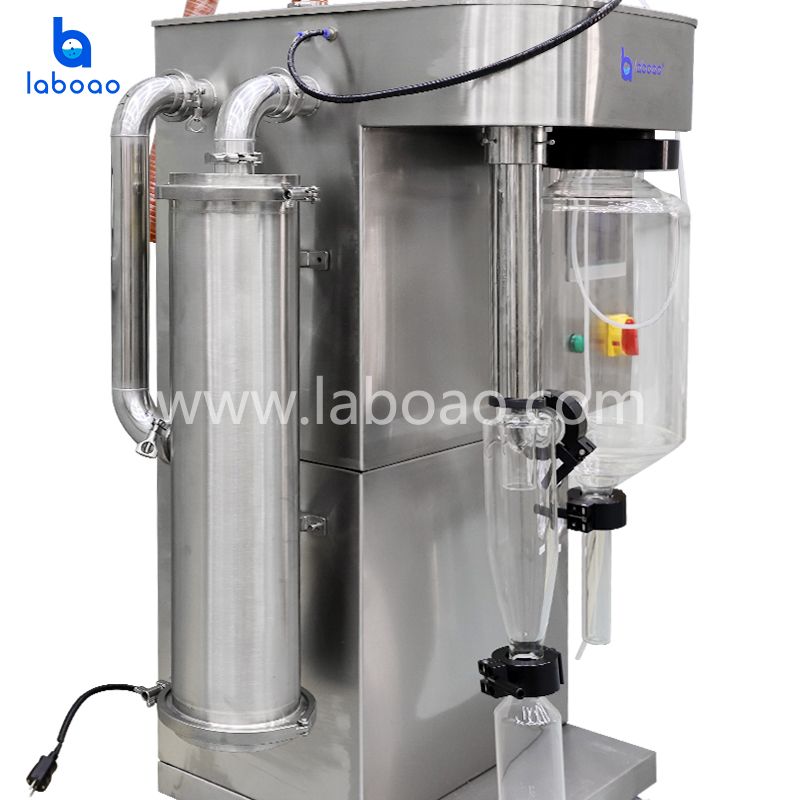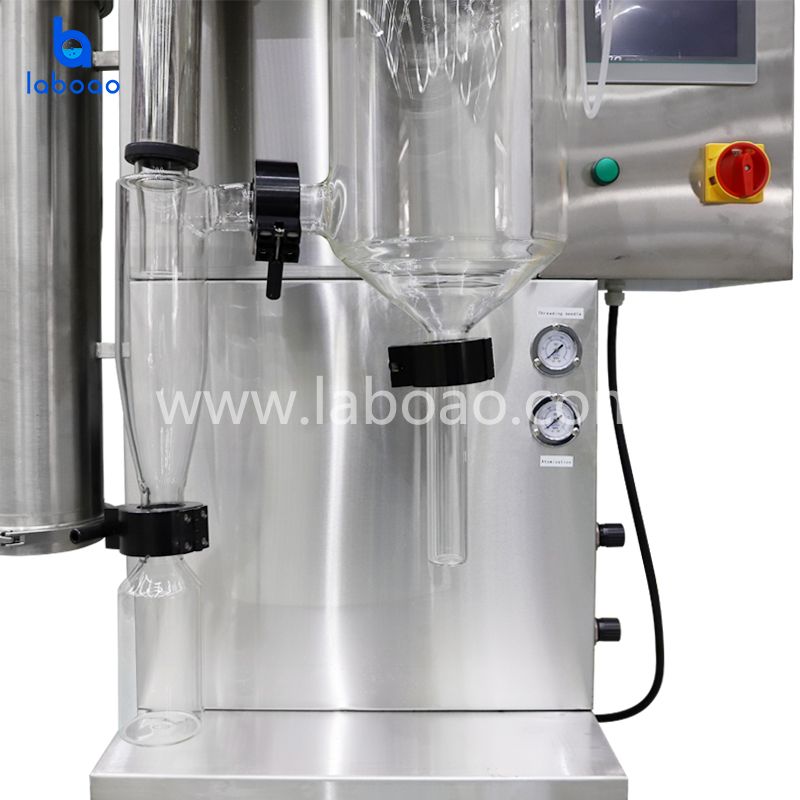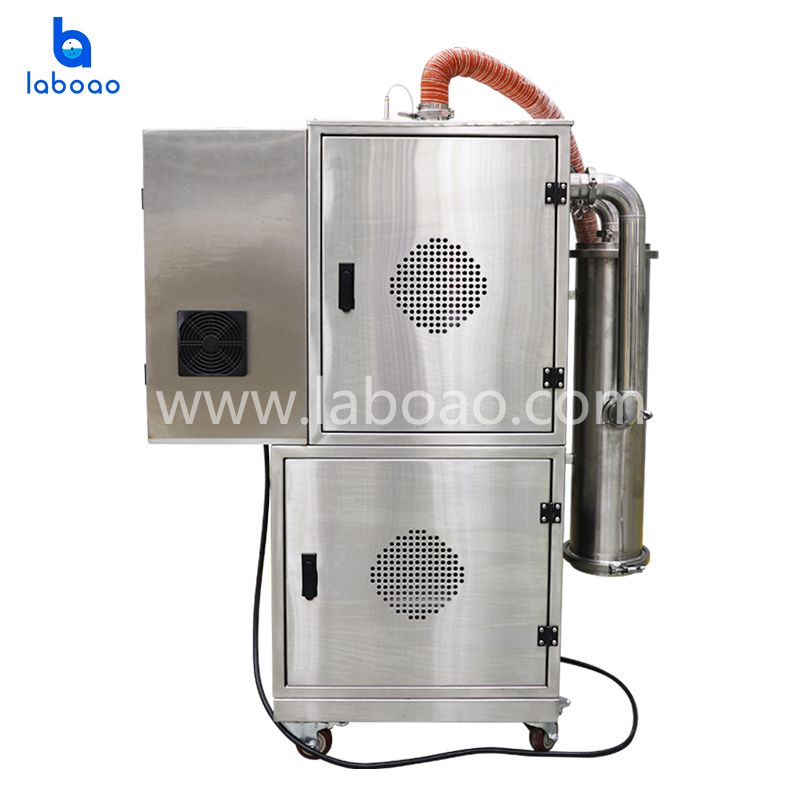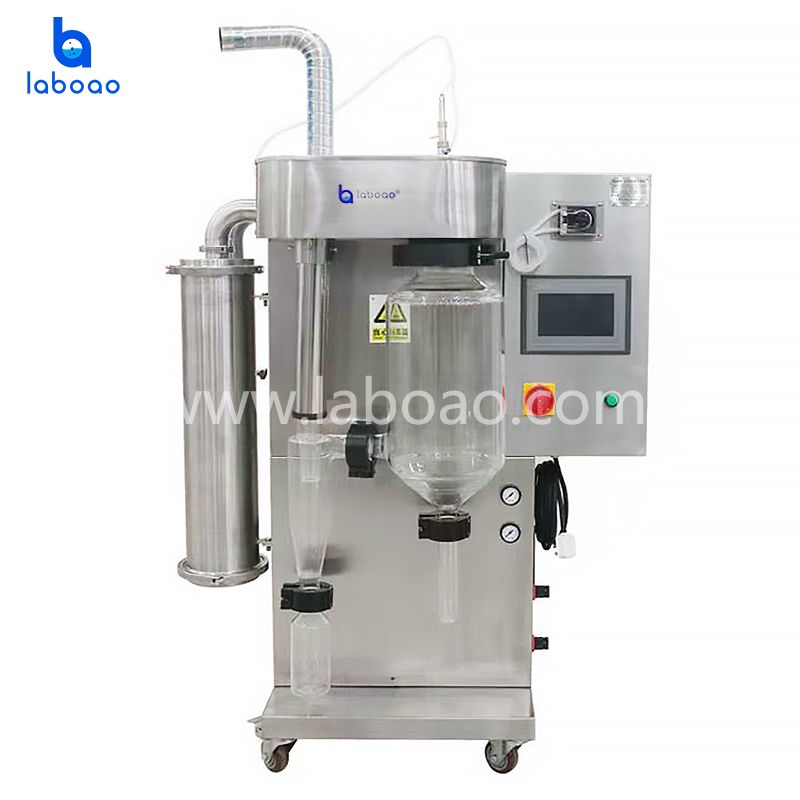 LSP-8000S lab scale spray dryer can produce a dry powder from a liquid or slurry by rapidly drying with a hot gas.
Model

LSP-8000S

Brand

LABOAO

Port

Any port in China

Package

Plywood case package
Payment
We also supports L/C、D/A、D/P、Western Union、MoneyGram、Discover payments for offline orders.
VIDEO
DETAILS
Vortex air pump fan for both blowing and suction, no water, no oil, easy to use.
Filter system with pleated filter element, Filtration area of 104 cubic meters per hour, PTFE film.
LCD touch screen and PLC controller, can observe real-time working condition clearly.
The spraying, drying and receiving system are made of high borosilicate glass, which has the advantages of visualization of cleaning process, visualization of atomization process, strong acid and alkali resistance, etc.
Built-in imported oil-free air compressor, low noise, less than 60db.
Two-fluid atomizer, the atomizer spray guns has an air cap, and the air cap is a metal one-piece structure, which can greatly improve the stability of gas circulation.
DESCRIPTION
Lab scale spray dryer is our latest type which is the result of our constant innovation in this field of laboratory scale spray drying systems through longtime. It assembles many of new design, for example, small shape for free moving, combining air compressor and electrical heater inside the cabinet, glass spray and cyclone separator for inspecting. All the data and function are controlled by PLC, English language.
FEATURES
1. Color large touch screen operation, parameter LCD display
2. Real-time regulation of PID constant temperature control technology, accurate temperature control, heating temperature control accuracy ± 1 ° C
3. Filter systems can reduce air pollution and dust
4. The spray, drying and collecting device is made of transparent high-quality high-temperature resistant borosilicate glass. The whole spray drying experiment process is visible, which is convenient for controlling the experimental process and timely discovering and adjusting the problem.
5. The atomization structure of the two-fluid spray is made of high-precision stainless steel material. The diameter of the powder spray is normally distributed and the fluidity is good.
6. The jet is automatically unblocked (through the needle) and the frequency is adjustable. When the nozzle is blocked, it will be automatically cleared to ensure the continuity of the experiment.
7. The amount of feed can be adjusted by the feed peristaltic pump, the minimum sample experiment volume 50ml
8. Shutdown protection function: When shutting down, when the heater is above 60°C, the fan cannot be turned off.
9. Built-in imported oil-free air compressor, noise less than 60db
SPECIFICATIONS
| | |
| --- | --- |
| Model | LSP-8000S |
| Max capacity | 1500-2000ml/h |
| Temperature range of Inlet air | 80℃ -250℃ |
| Temperature range of outlet air | 30℃ -180℃ |
| Precision of temperature | ± 1 ℃ |
| Dryer time | 1.0-1.5 S |
| Min. feeding | 50ml |
| Blower | 0.55kw, 1.8m³/min |
| Air compressor power | 0.58 kw |
| Drying air volume | 36L/min |
| Drying chamber diameter | ¢220 mm |
| Spray system | Two-fluid spray atomization structure with standard 0.7mm nozzle;options of 0.5/1.0/1.5/2.0mm |
| Power | 4.5KW |
| Voltage | 220V |
| Dimensions | 800×600×1300 ( mm ) L x W x H |
| Weight | 100kg |