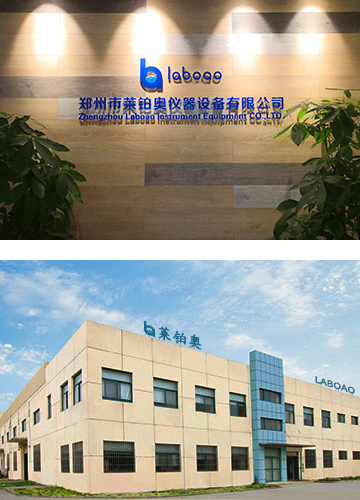 Professional Laboratory Solution Provider
Zhengzhou Laboao Instrument Equipment Co., Ltd (LABOAO) is a high-tech enterprise integrating R&D, production, sales, import and export, and is a leading laboratory equipment solution provider in China. LABOAO is headquartered in Zhengzhou, China. It has a group of excellent management and technical personnel who strive for excellence and constantly pursue progress and innovation. After fifteen years of hard work, it has achieved sustained and steady development, and its products are exported to Europe, America, Southeast Asia, the Middle East, South Africa, etc. 150 countries, we are working hard to establish a global regional service agency to provide better services and products for global customers. The company has always adhered to the corporate tenet of "innovative technology, life first", focusing on laboratory research, life science, biomedical engineering and other fields, focusing on continuous innovation and development, improving the technical content of products, enriching product categories, realizing product upgrades, and gradually strengthening the enterprise. Core competitiveness, LABOAO regards product quality as the vitality of the enterprise, all our products have undergone strict testing and quality inspection, and have established a set of strict internal quality control system in accordance with international quality standards, and meet strict international standards. So far, the company has passed ISO9001 quality management system certification, EU CE, SGS, TUV, CNAS and other certifications. LABOAO's main business involves laboratory instruments/consumables, life science instruments, chemical analysis instruments, optical instruments, medical equipment, drug inspection instruments, agricultural instruments, food inspection instruments and other industry-related instruments. Our products are widely used in laboratories, scientific research institutions, universities, chemical companies, hospitals, new energy, agriculture, food, metallurgy and mining, construction, petroleum and other industries. The company introduces world-class automated production equipment and production technology, and continuously expands production capacity to meet customer needs. The investment of advanced production equipment and software facilities makes the enterprise more international standardization and standardization. LABOAO actively carries out various cooperations such as OEM and ODM with world-renowned enterprises. In continuous practice and application, LABOAO will continue to provide high-quality products and services to global customers.
Our company has 78 employees and 20 R&D teams. More than 85% of the company's employees have more than three years of professional foreign trade experience. 10% of the annual sales are focused on product development and improvement. We believe that only excellent teams can High quality service is good for customers.
CE & ISO quality guarantee
Exclusive OEM & ODM service
Rich parts supply always
At least 1 year warranty
Direct factory price for you
Promise production & on-time delivery
Offer parts for free if have quality issues
Professional technical engineer support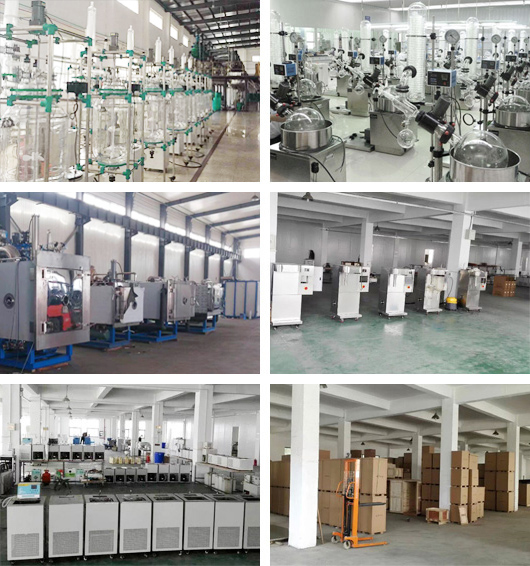 We have a standard production workshop and a complete production team. They always produce a serious and responsible attitude to produce each product.
Our R&D team is made up of multi-aspects professional engineers such as design engineer,technology specialist ,qualified specialist and process control manager, etc.
Our qualified specialists strictly realize the process comprehensive supervision based on our quality process control system, which contains products design, research and development, test, production, quality inspection and packaging.
We guarantee the quality and functionality of our products and will continue to help you quickly and efficiently whenever something does not operate to your satisfaction.
Quality is always our first principle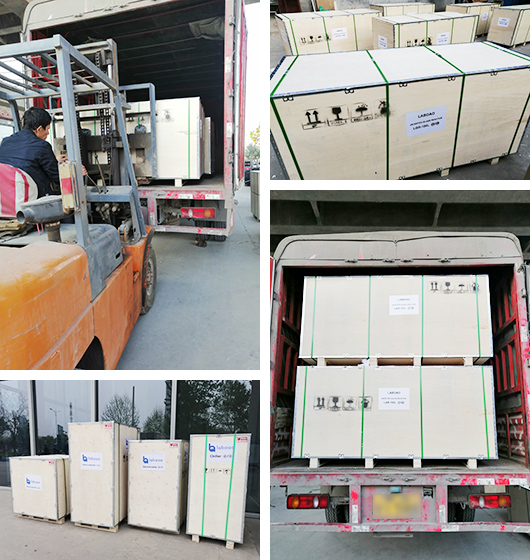 Our supply chain management team will fulfill each order and ensure on-time delivery. Sales item by item, usually shipped within 1 to 3 weeks.
Our product packaging has been proven over the long term and we usually have plywood boxes or cartons with trays. In order to save you transportation costs, we usually use cardboard boxes (small goods) or wooden boxes (large or heavy goods). We will arrange the appropriate packaging according to the weight and size of the goods. Of course, you can also choose the packaging form.
Timely production, on time delivery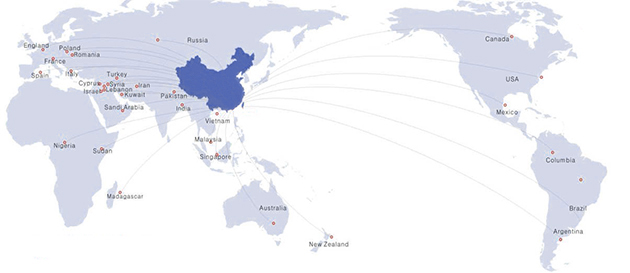 We strive to provide high quality products and sincere and professional services to customers around the world, has been highly recognized by customers in more than 150 countries and regions.
Up to now, we have provided more than 30,000 instruments and devices to more than 10,000 users worldwide.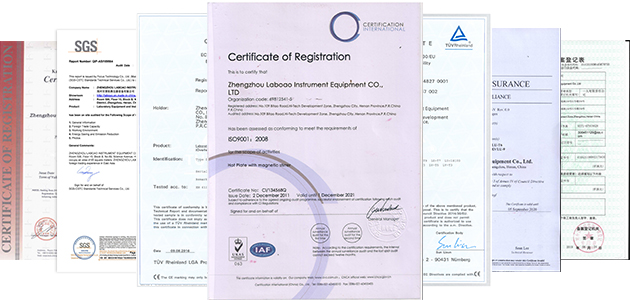 We strictly control the quality of our products and manufacture products in strict accordance with the national quality standards system and production guidelines. Our certificates include CE certificate, IOS 9001 certificate, SGS certificate, TUV inspection certificate and so on.






BENEFICIARYZHENGZHOU LABOAO INSTRUMENT EQUIPMENT CO.,LTD
BENEFICIARY BANK NAMEBANK OF CHINA ZHENGZHOU HIGH-NEW SUB-BRANCH
ACCOUNT NUMBER263762764928
SWIFT CODEBKCHCNBJ530
BENEFICIARY BANK ADDRESSNO.87 RUIDA ROAD ZHENGZHOU HENAN CHINA