Movable LCD Screen Double Beam Spectrophotometer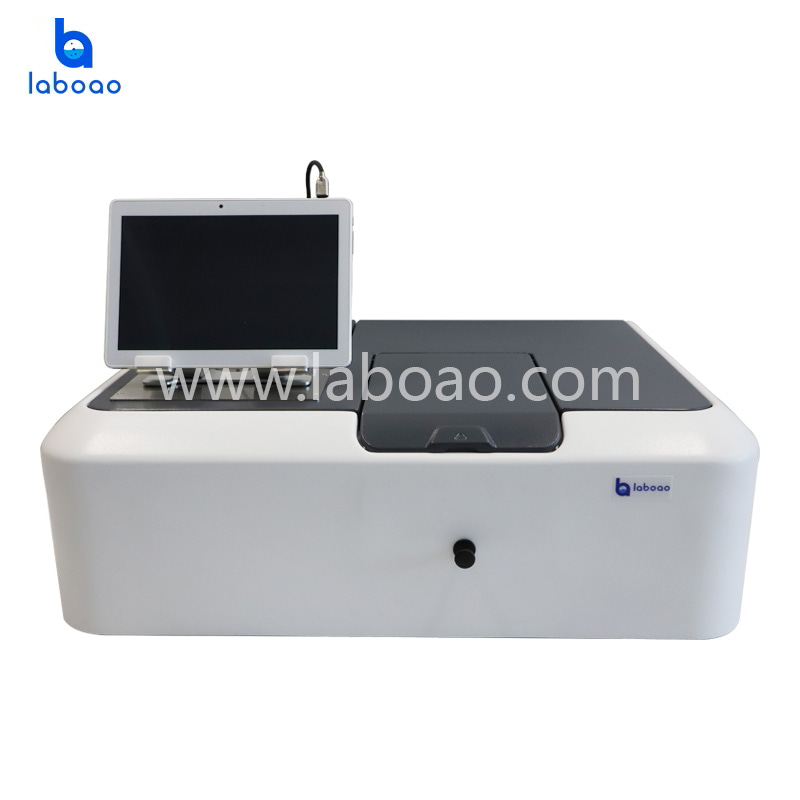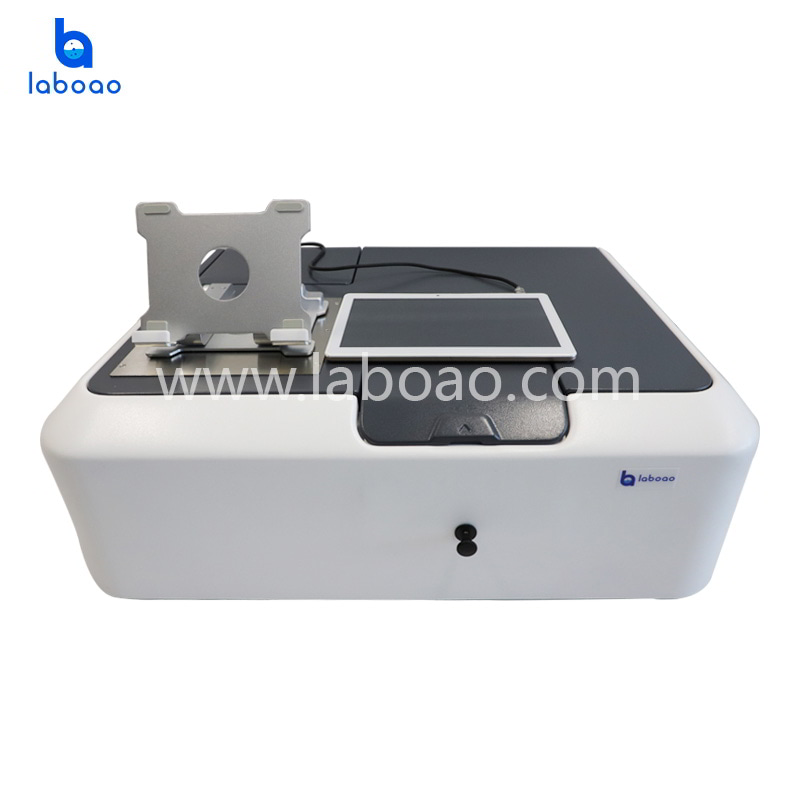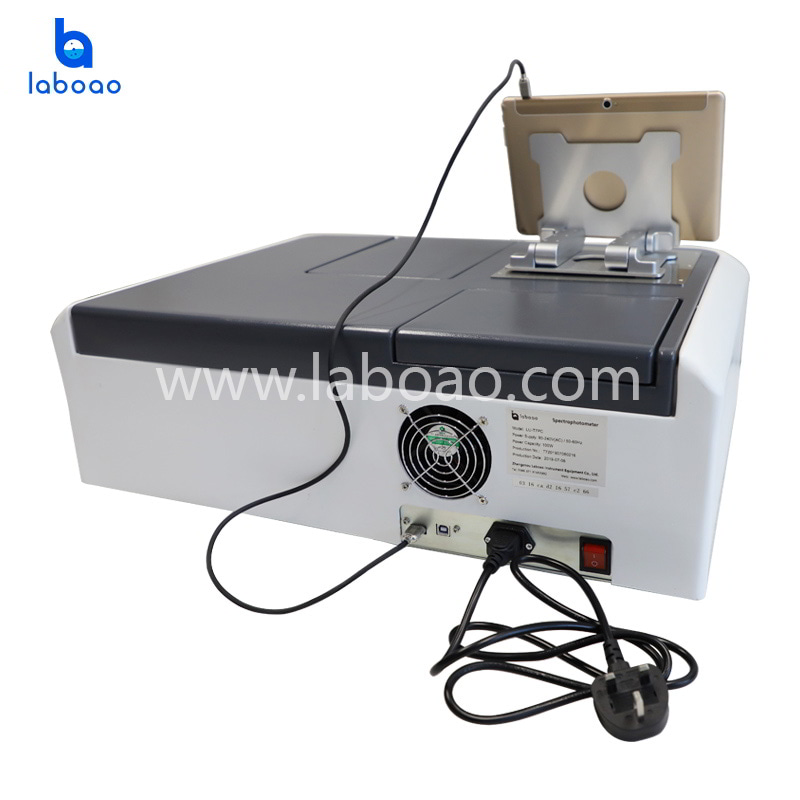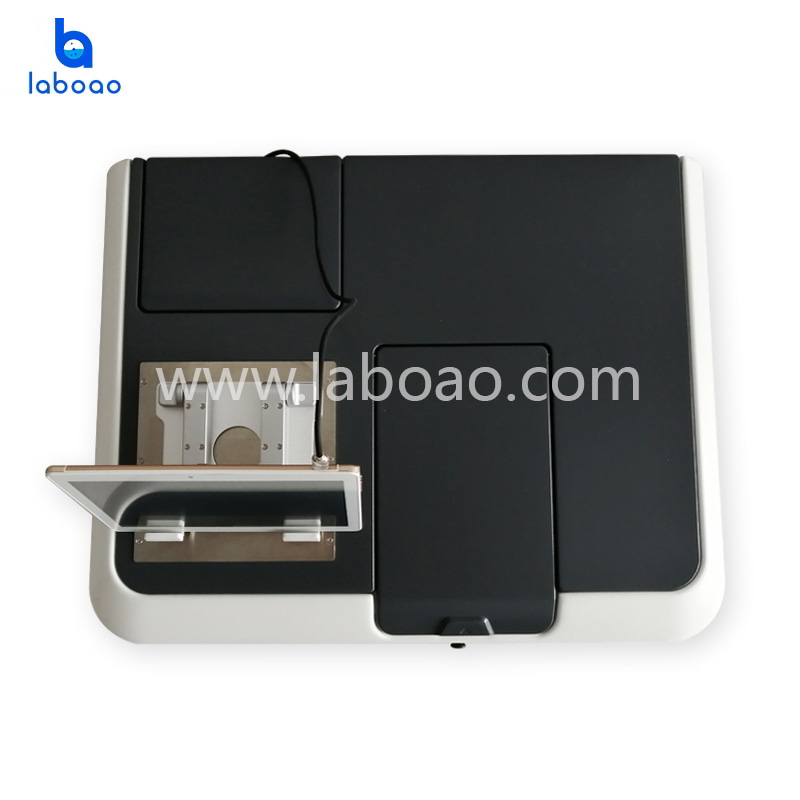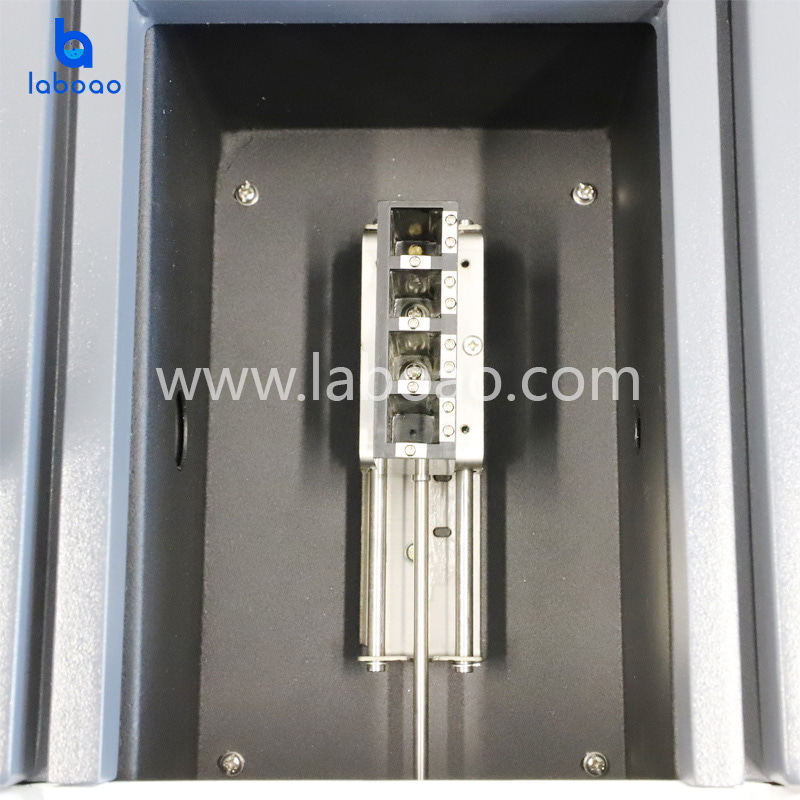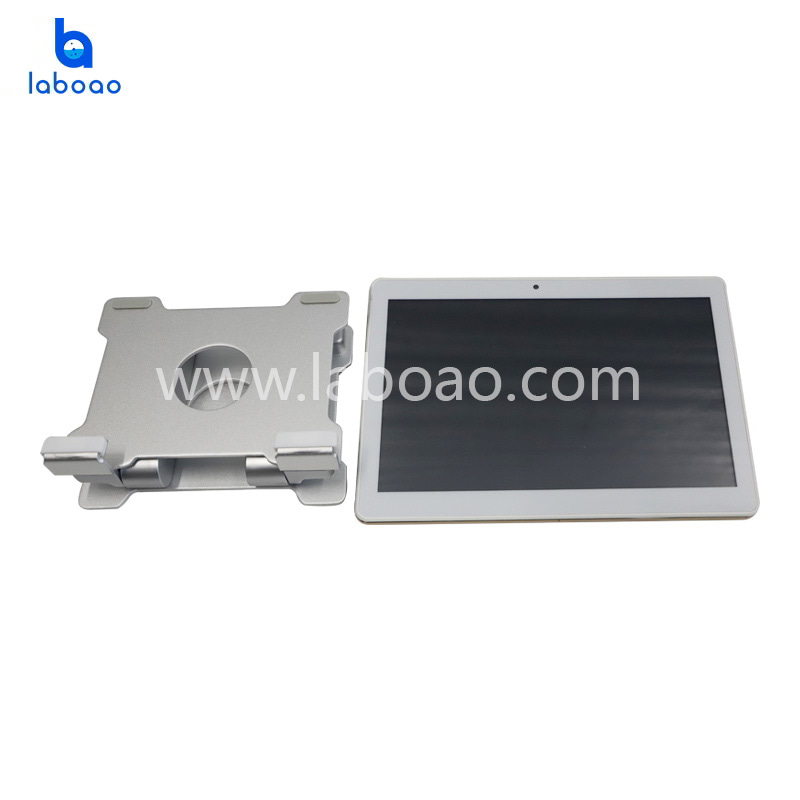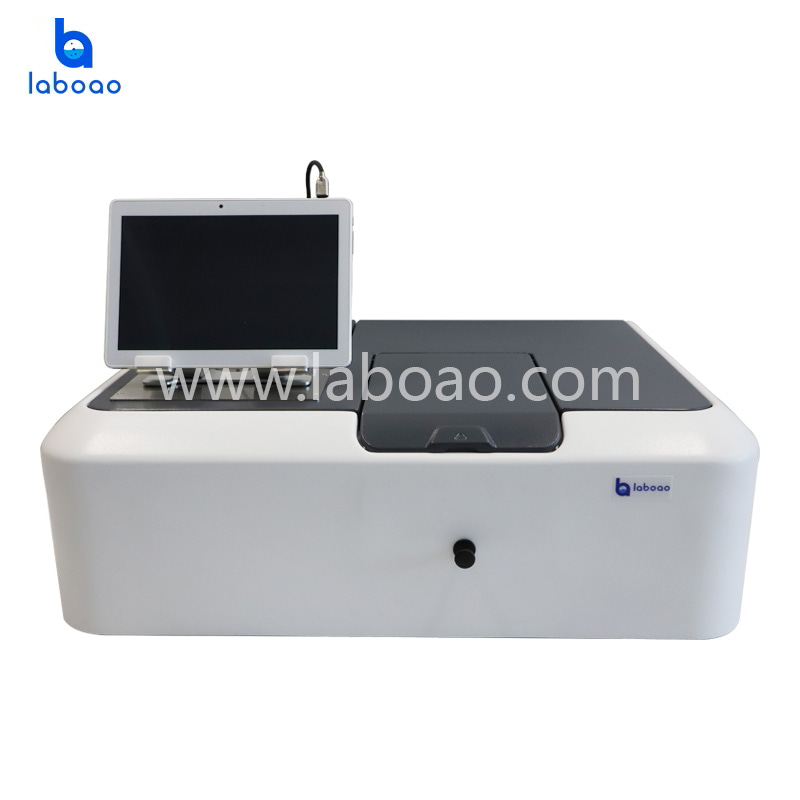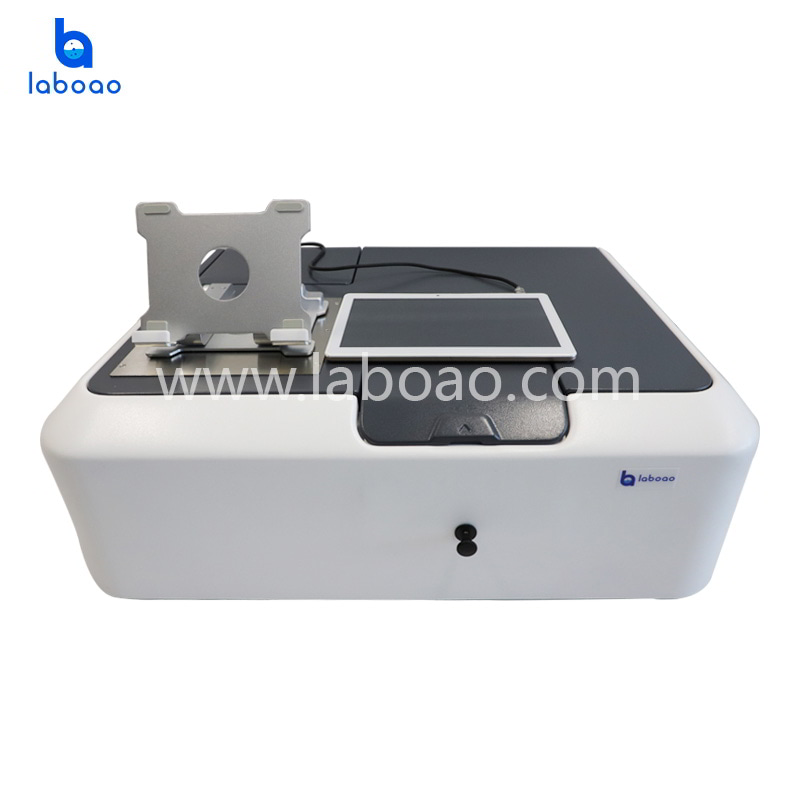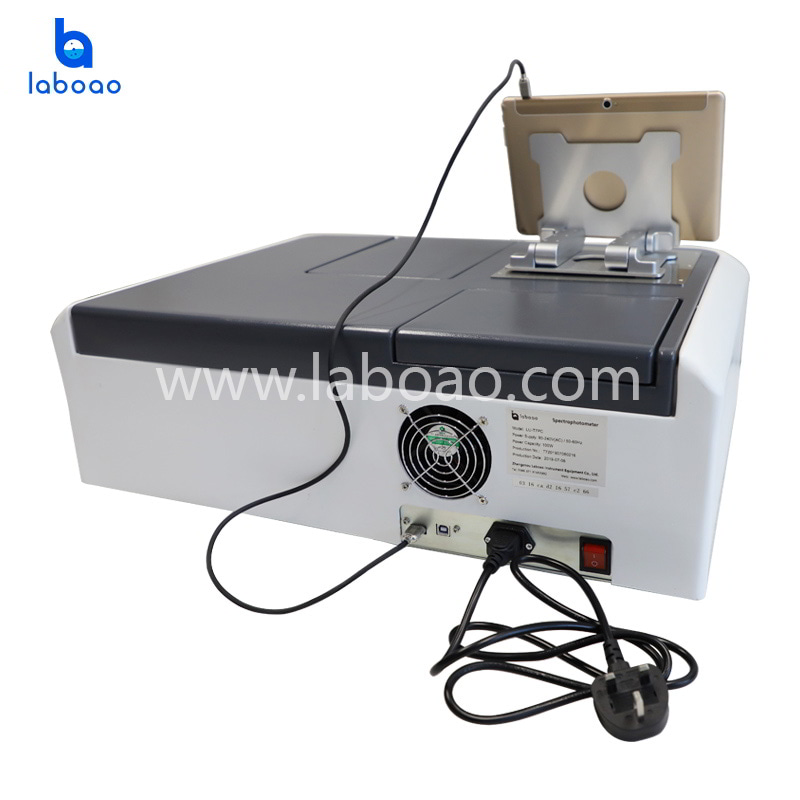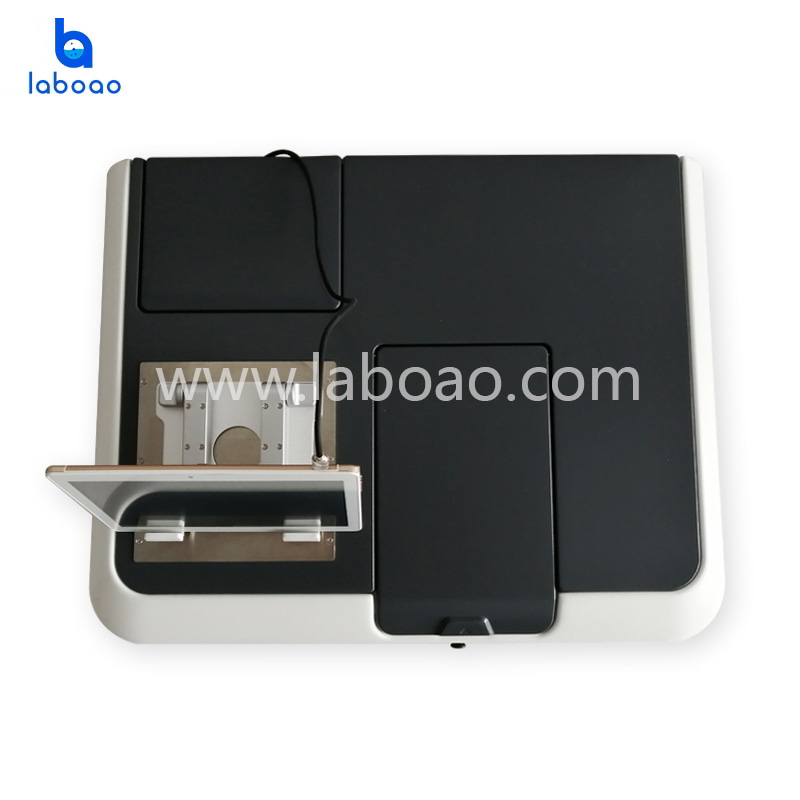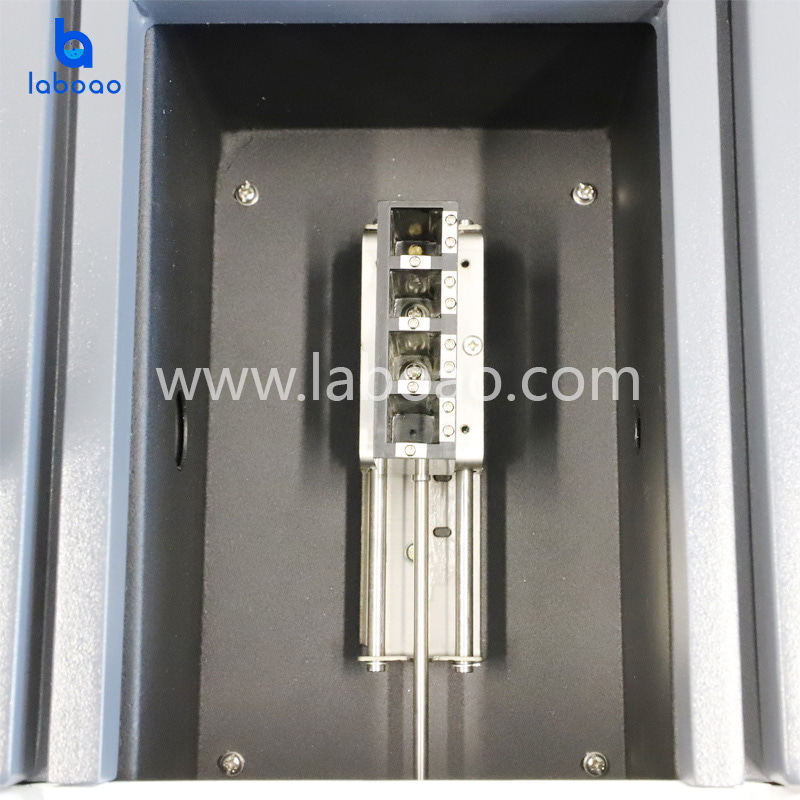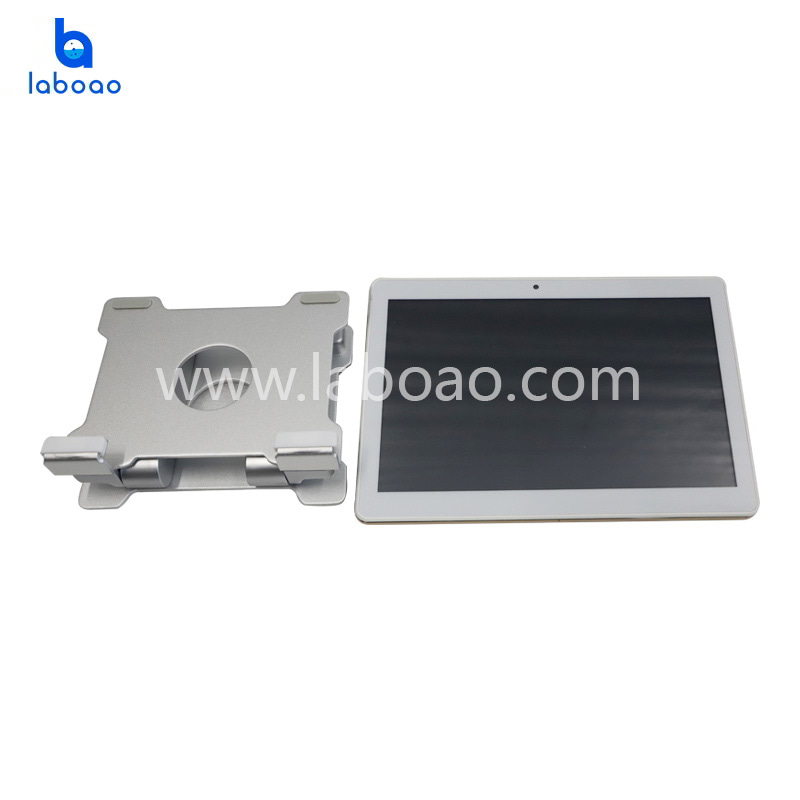 A spectrophotometer is commonly used for the measurement of transmittance or reflectance of solutions, transparent or opaque solids, such as polished glass, or gases. In chemistry, spectrophotometry is the quantitative measurement of the reflection or transmission properties of a material as a function of wavelength.
Model

LUD-T9/LUD-T9S

Brand

LABOAO

Port

Any port in China

Package

Plywood case package
Payment
We also supports L/C、D/A、D/P、Western Union、MoneyGram、Discover payments for offline orders.
VIDEO
DESCRIPTION
LABOAO is proud to introduce the T9 series of dual-beam UV-Vis spectrophotometers based on the Android system. The series uses advanced mobile touch screen technology and has two models of fixed bandwidth and variable bandwidth.
1. Fully sealed optical system design and integrated aerospace grade aluminum optical mounting platform for outstanding optical performance and permanent optical imaging; high quality optics and fully imported xenon and tungsten lamps for long-term stability and reliability.
2. Leading ARM chip control and data processing; with 10.1 inch color touch screen display and user-friendly navigation menu design, convenient map display and data viewing; Bluetooth technology application, allowing the display to be moved on the hand, completely rid of the connection Binding; 32G large-capacity memory, can store massive test data; U disk data export, Wifi printing, mail sending and other data output methods.
3. Dedicated program functions such as photometric measurement, quantitative measurement, qualitative measurement, time measurement, DNA protein measurement, and multi-wavelength measurement. In addition, the instrument interface, English automatic switching, light source life monitoring, clock management, automatic wavelength calibration and other auxiliary functions.
4. The full range of standard advanced computer-side analysis software packages enables 3D graphics analysis and more data processing.
5. Products are widely used in medicine, food safety, biochemistry, daily chemicals, environmental monitoring, agriculture, forestry, animal husbandry, fish, optical materials, petrochemical and other fields, is a high-end general-purpose analytical instrument commonly used in laboratories.
FEATURES
1. High stable: Czerny-Turner dual beam optical system, drift is less than 0.0008 Abs.
2. High precision: Micrometer-class precision lead screw drive grating ensures wavelength accuracy <0.3nm; transmittance accuracy <0.3%; can reaches the Class I level.
3.10.1 inch LCD touch screen, movable.
4. Android Android navigation menu operating system.
5. The display graphic is transmitted by Bluetooth.
6. With inernal specific program.
7. 32G large capacity memory; USB, Email, USB flash drive and WIFI print data output.
8. Imported deuterium lamp and tungsten lamp.
Function:
1. Photometric measurement
2. Quantitative measurement
3. Qualitative measurement
5. DNA/protein measurement
6. Multi-wavelength measurement
7. Affiliated functions
Deuterium lamp, tungsten lamp lighting cumulative time, xenon lamp, tungsten lamp independent off and on, ultraviolet and visible light switching wavelength point selection, operating language selection (Chinese, English), wavelength auto-calibration, Wifi function, mailbox function.
8. Software package function
Quantitative measurement, qualitative measurement, time measurement, DNA protein measurement, multi-wavelength measurement, 3D graphic analysis, map overlay analysis, etc.
SPECIFICATIONS
Model

LUD-T9

LUD-T9S

Optical system

Czerny-Turner double beam;1200pieces/mm Imported holographic grating

Wavelength range

190~1100nm

Spectral bandwidth

1nm

0.5/1/2/4/5nm(five-speed adjustment)

Wavelength accuracy

±0.3nm

Wavelength repeatability

±0.1nm

Transmittance accuracy

±0.3%T; ±0.002Abs(0~0.5Abs); ±0.004(0.5-1.0Abs)

Transmittance repeatability

±0.1%T; ±0.001Abs(0~0.5Abs); ±0.002(0.5-1.0Abs)

Stray light

≤0.03%T, @220nm/360nm

Noise

0% Line noise:0.05%;100 Line noise: 0.1%

Drift

±0.0008Abs(at 250nm and 500nm,preheating for more than 1 hour )

Baseline flatness

±0.0008Abs(preheating for more than 1 hour)

Baseline dark noise

0.05%T

Luminosity range

0~200℅T, -4~4A,0~9999C(0-9999F)

Test mode

absorbance, transmittance, reflectivity, energy

Light source

imported tungsten lamp and deuterium lamp

Display

Mobile operation 10.1 inch capacitive touch screen

Data output

USB1.1 ,Email,U disk

Data output format

CSV, PDF

RAM

32GB(up to 128GB)

Power supply

AC90~250V/ 50~60Hz

Dimension (L×W×H)mm

650×510×210

Weight

29kg

30kg
WHY CHOOSE US
Factory direct sales with competitive price.
Premium quality with CE & ISO certification.
Strong product OEM & ODM customization capability.
Promise production & on-time delivery.
Perfect after-sales service, free product accessories.
15 years of experience in R&D and production of double beam uv-vis spectrophotometer machine.

OUR FACTORY
We have a standard production workshop and a complete production team. They always produce a serious and responsible attitude to produce each product. Our R&D team is made up of multi-aspects professional engineers such as design engineer,technology specialist ,qualified specialist and process control manager, etc. Our qualified specialists strictly realize the process comprehensive supervision based on our quality process control system, which contains products design, research and development, test, production, quality inspection and packaging.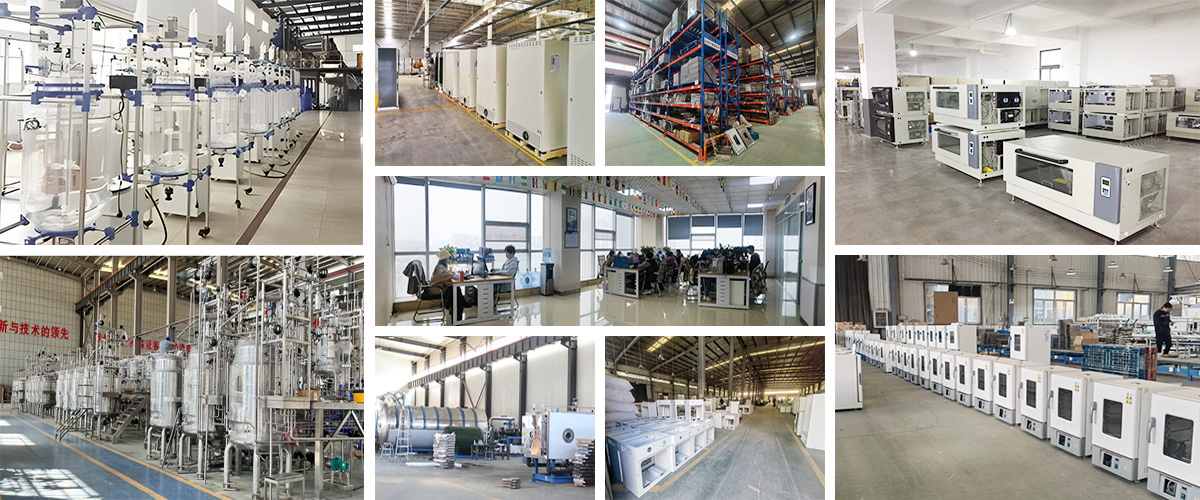 CUSTOMER CASES
Our laboratory instruments and equipment are used in many scientific laboratories, scientific research institutions, universities, hospitals, centers for disease control and other institutions, and are combined with many well-known biopharmaceuticals, new energy, electronics companies, food processing, environmental protection, etc. Enterprise cooperation, our stable and reliable products are exported to more than 120 countries around the world, and have been highly recognized by them, believe LABOAO, we grow together!