Small Lab Spray Dryer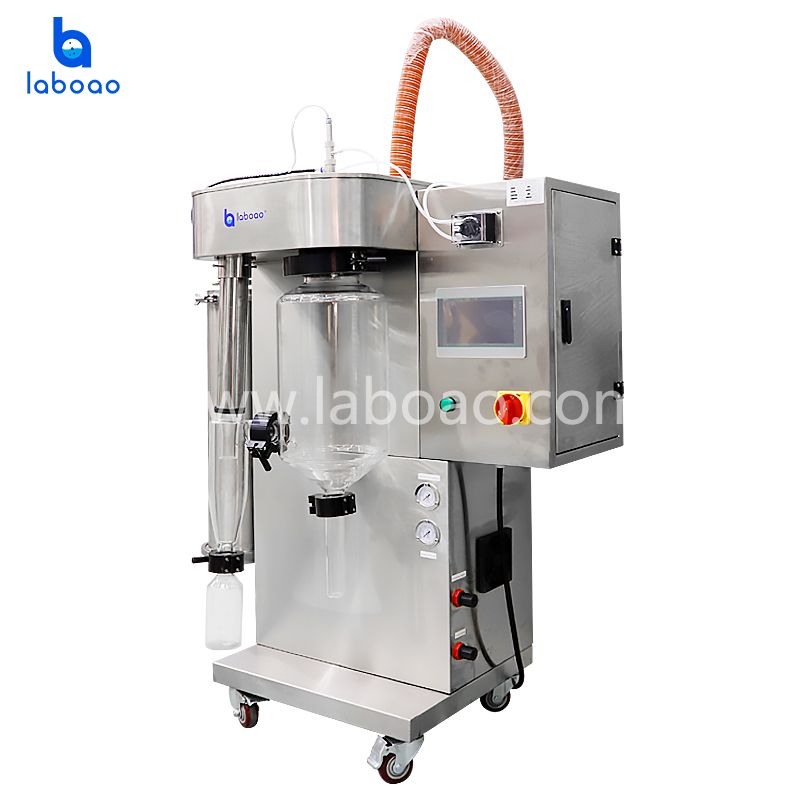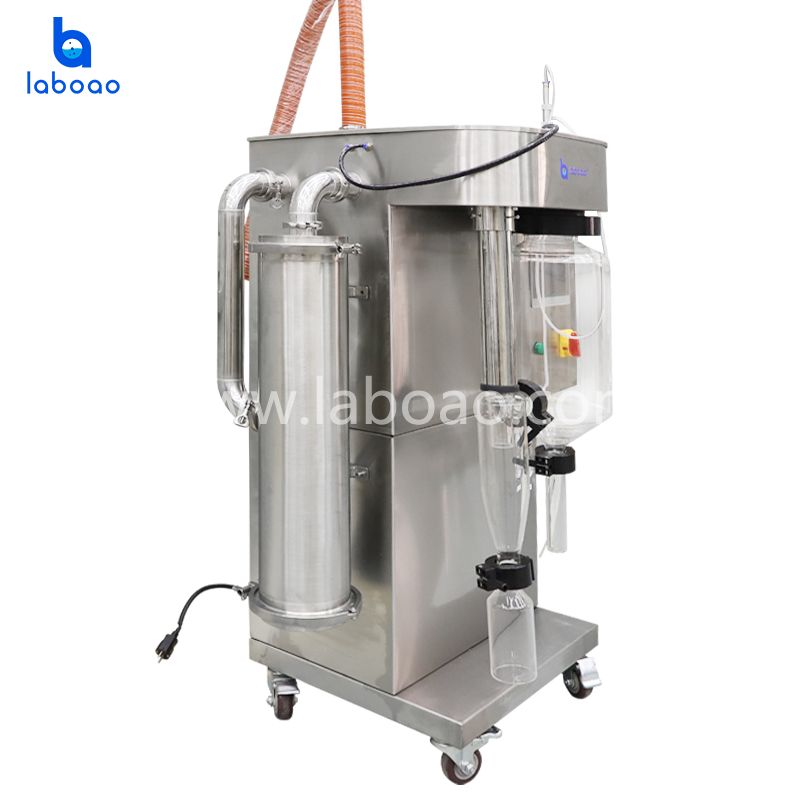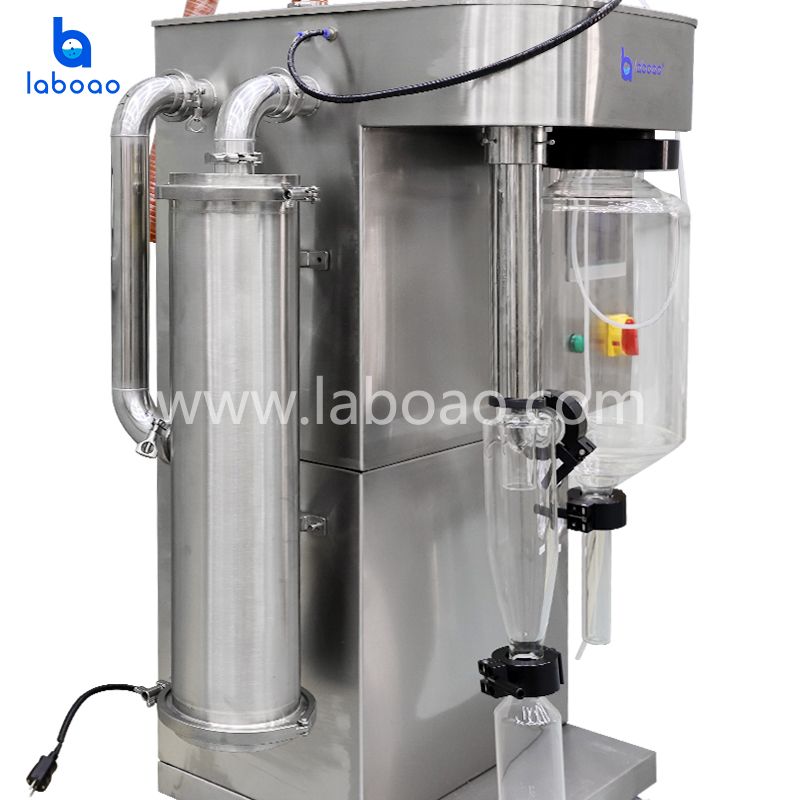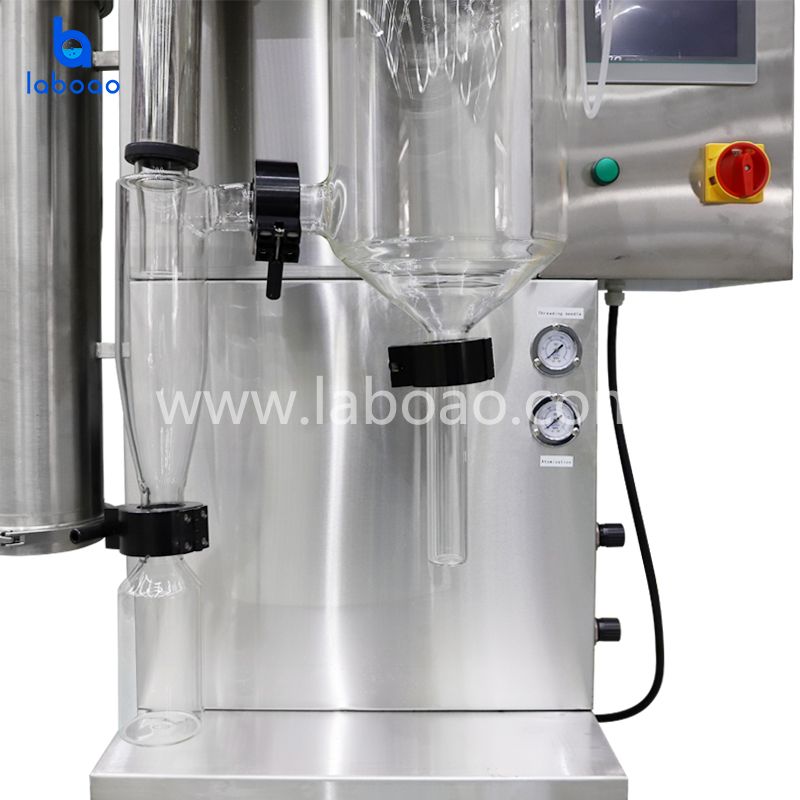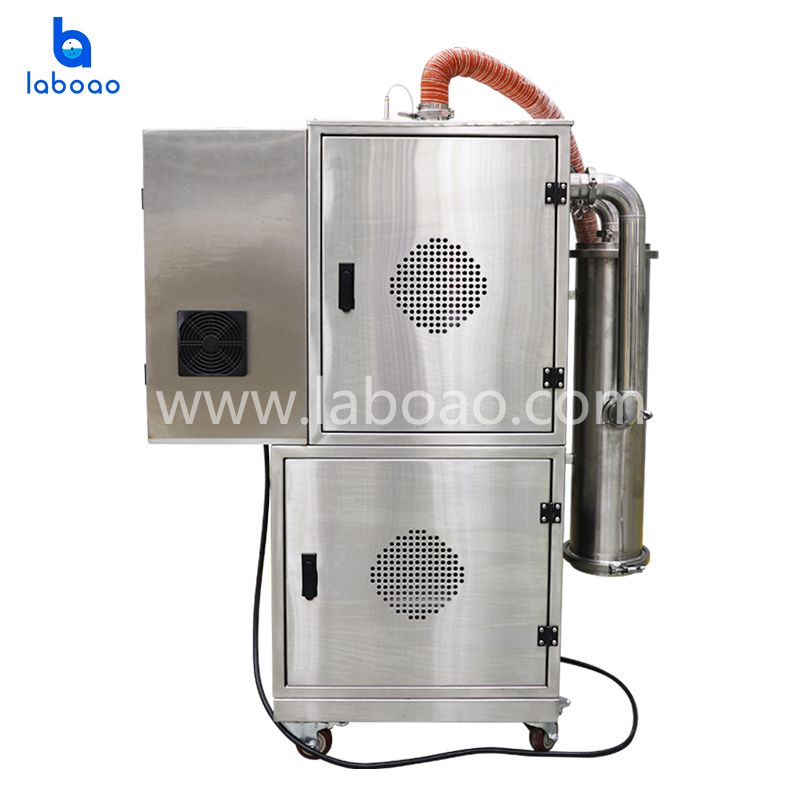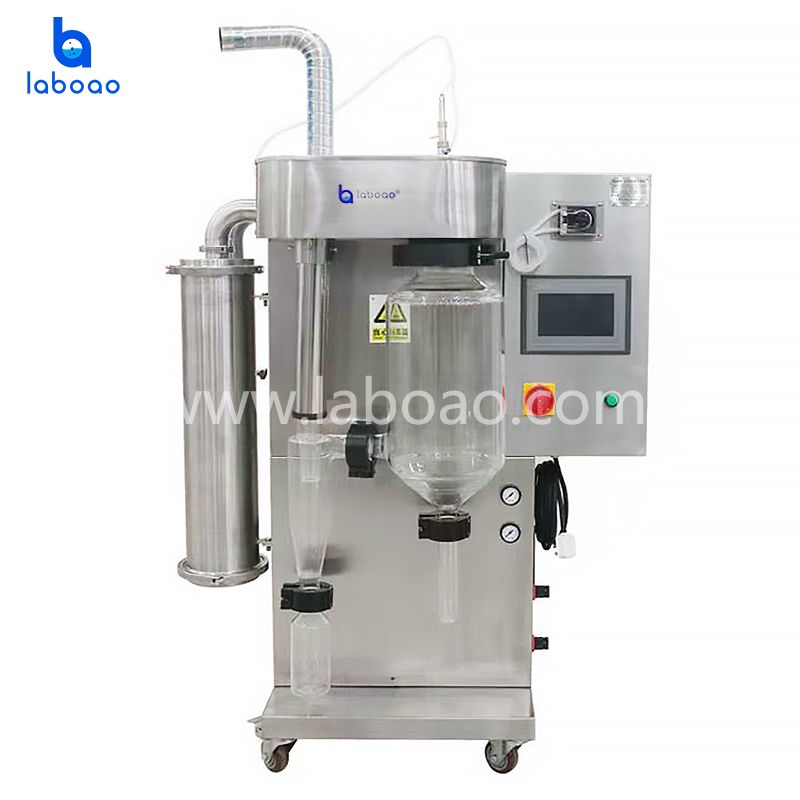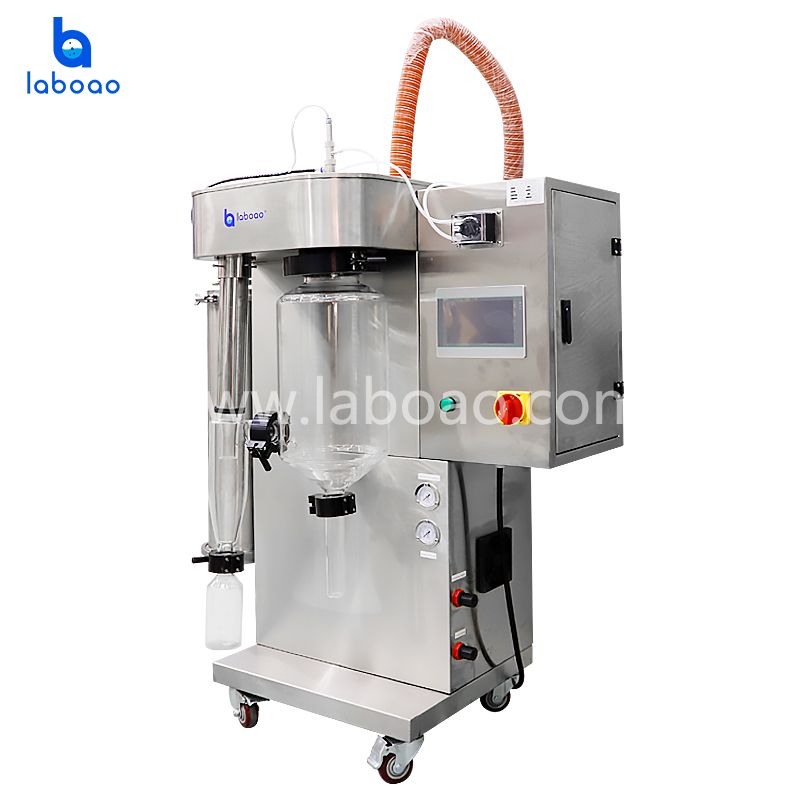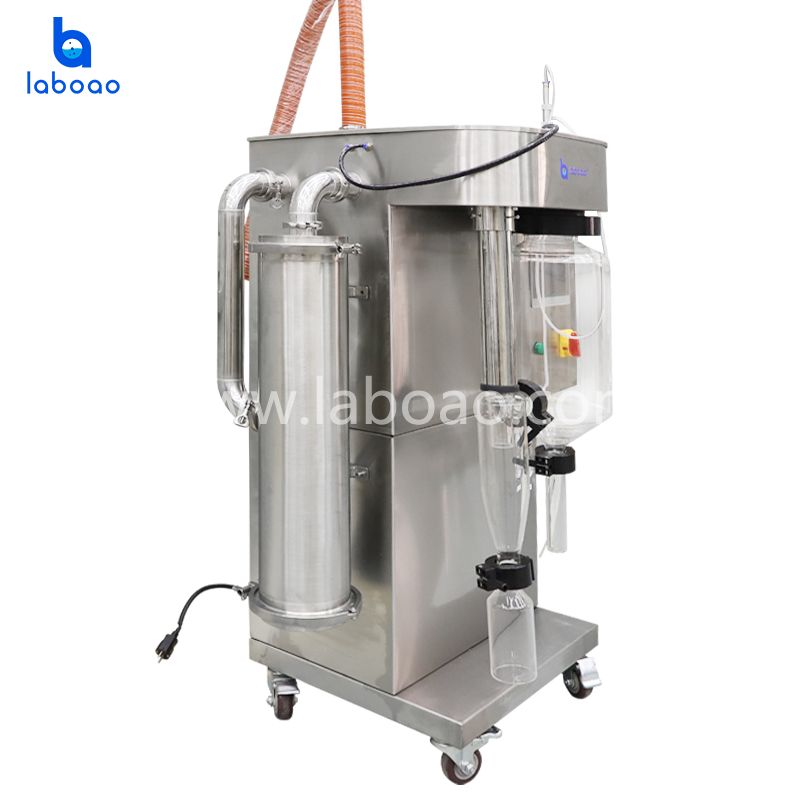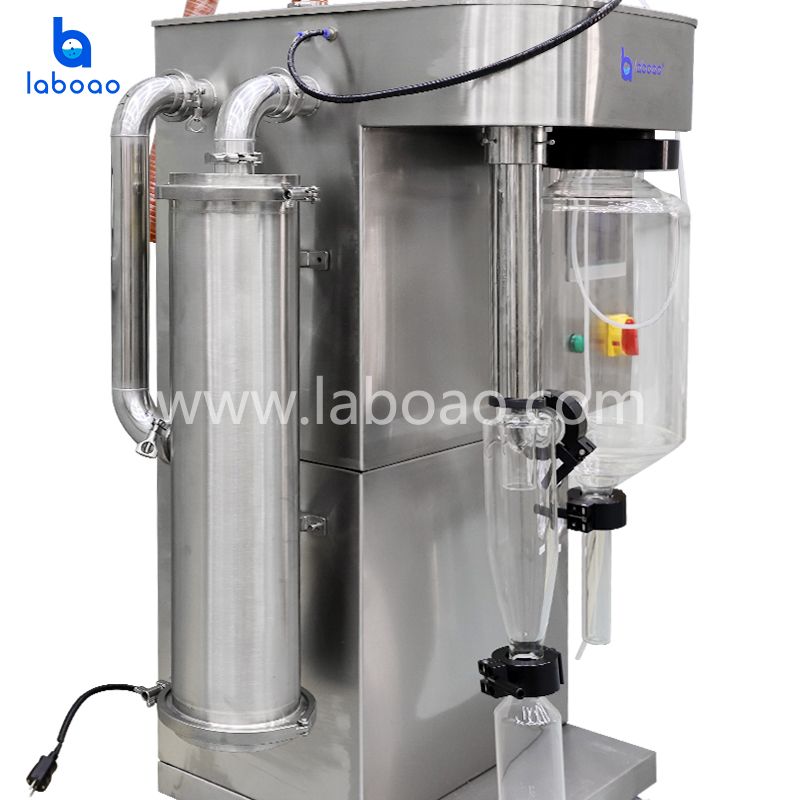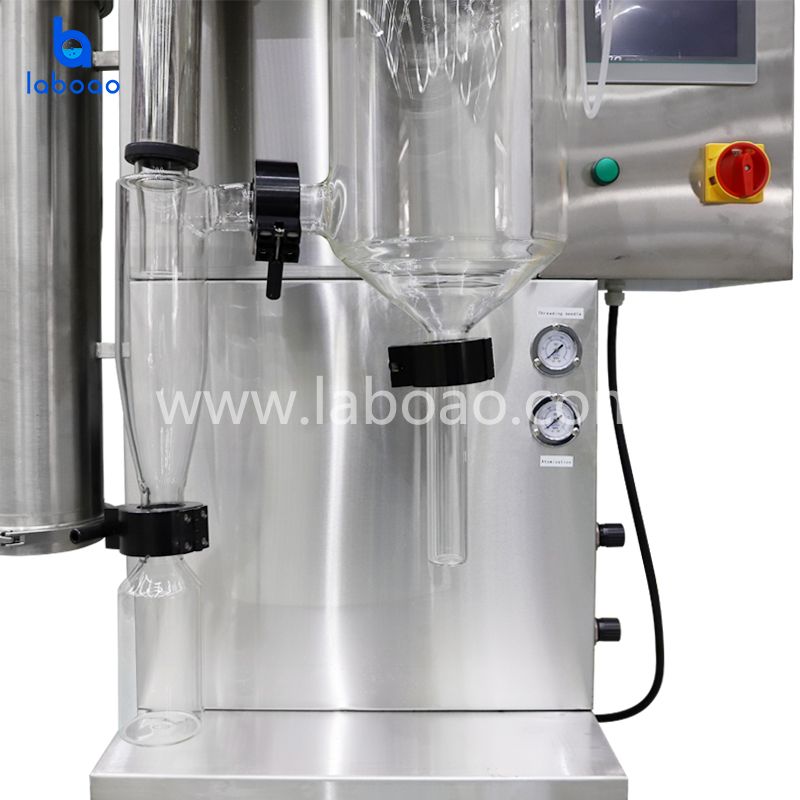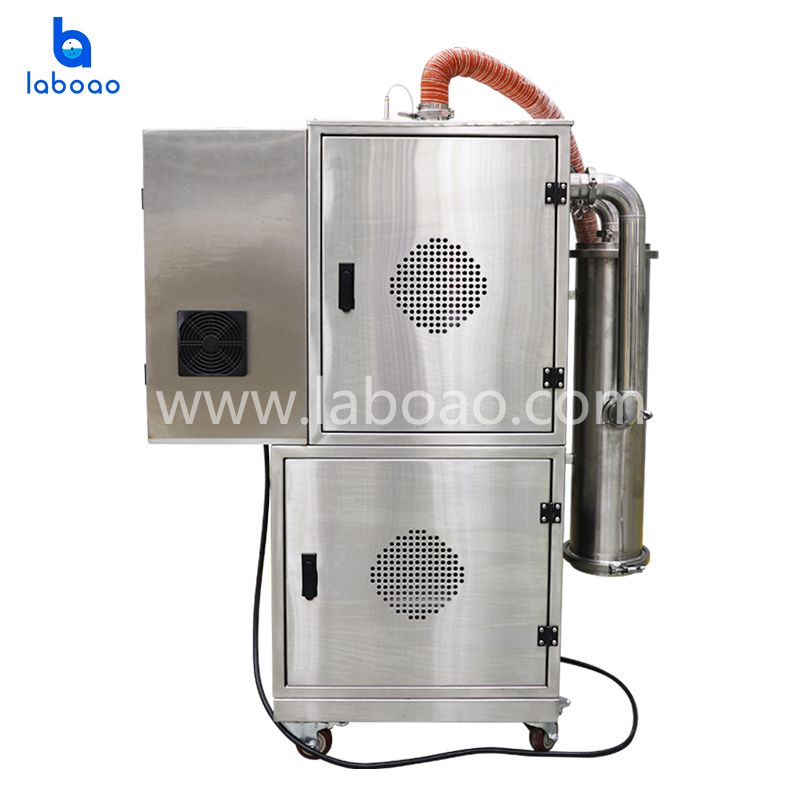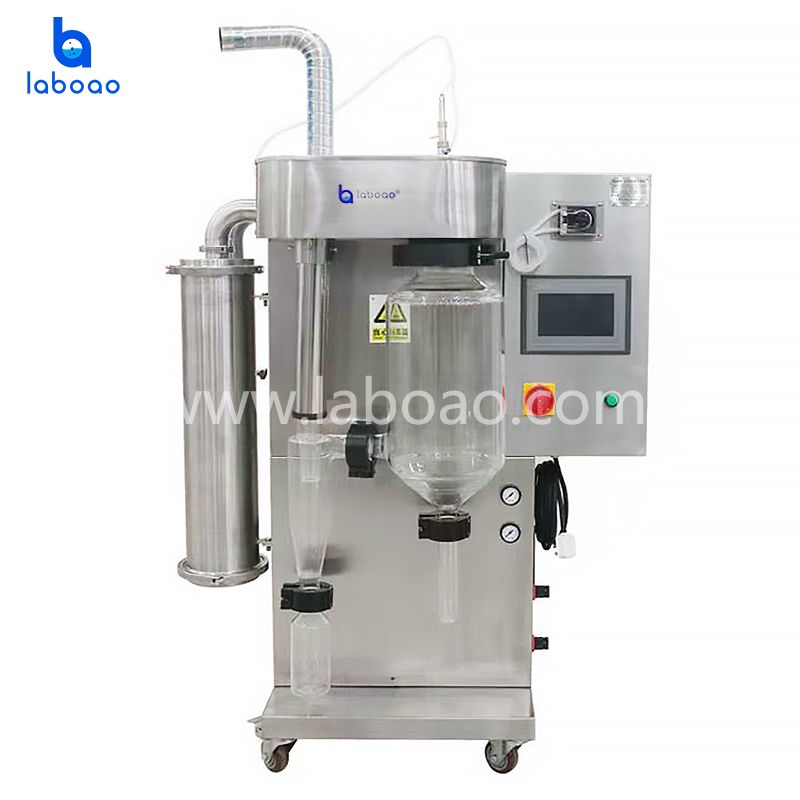 LSP-1500 lab scale spray dryer can produce a dry powder from a liquid or slurry by rapidly drying with a hot gas.
Model

LSP-1500

Brand

LABOAO

Port

Any port in China

Package

Plywood case package
Payment
We also supports L/C、D/A、D/P、Western Union、MoneyGram、Discover payments for offline orders.
VIDEO
DETAILS
1. Vortex air pump fan for both blowing and suction, no water, no oil, easy to use.
2. Filter system with pleated filter element, Filtration area of 104 cubic meters per hour, PTFE film.
3. LCD touch screen and PLC controller, can observe real-time working condition clearly.
4. The spraying, drying and receiving system are made of high borosilicate glass, which has the advantages of visualization of cleaning process, visualization of atomization process, strong acid and alkali resistance, etc.
5. Built-in imported oil-free air compressor, low noise, less than 60db.
6. Two-fluid atomizer, the atomizer spray guns has an air cap, and the air cap is a metal one-piece structure, which can greatly improve the stability of gas circulation.
DESCRIPTION
LSP-1500 has successfully processed samples in the following areas: Beverage, Flavours and colourings, Milk and egg products, Plant and vegetable extracts, Pharmaceuticals, Synthetics Heat sensitive materials, Plastics polymers and resins, Perfumes, Blood, Ceramics and superconductors Biochemicals, Dyestuffs, Soaps and detergents, Foodstuffs, Adehesives, Oxides, Textiles, Bones, Teeth and tooth amalgam and many others.
FEATURES
1. Special for lab research, Min 20-30ml liquid to finish one test.
2. All borosilicate glass for easy visual monitoring of process status.
3. Spray chamber, cyclone separator, receiving tank are all made of Borosilicate glass, which can resist strong acid/alkali, high temperature. It can work in a no-pollution and stable environment.
4. Easy to clean and very simple to assemble and break down.
5. The air compressor is no oil and don't pollute compress air. The sound is low than 50db and following the GMP understands.
6. inlet/outlet temperature is accurate controlled by PID
7. The unit is self contained and supplied complete and ready for immediate operation.
8. Using screen touchable face display operation, control temperature, airflow volume, air pressure, pump speed and de-blocker frequency.
9. Product feeding with RS2559605 rotary pump, capacity is adjustable
10. Automatic de-blocking device prevents the nozzle from becoming blocked and variably controlled.
SPECIFICATIONS
Model

LSP-1500

Max. capacity

1500-2000ml/h

Temperature range of Inlet air

30℃ -280℃

Temperature range of outlet air

40℃ -120℃

Precision of temperature

± 1 ℃

Dryer time

1.0-1.5 S

Speed of squirmy pump

30-2000ml/h,

Consume of dryer air

0-330m3 /h, max pressure: 686Pa

Consume of spray air

0-4.2m3 /h, spray pressure: 2-5bar

Spray system

2 liquid nozzles with standard 0.7mm jet

options of 0.5/1.0/1.5/2.0/2.5mm

Spray direction

downwards co-current

Power

3.5KW 220V

Voltage

220/240V-50/60HZ-13amps

Dimensions

650×500×1550 ( mm ) L x W x H

Weight

120kg